Helping you avoid common sources of waste by creating engaging learning experiences that drive meaningful results.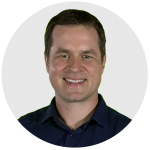 "We have a deep understanding of the challenges of building a high-performance team capable of sustaining rapid growth and are prepared to step in and delivering massive, lasting value." 
Tom Palmer, Founder | Virtual Team Learning & Performance Consultant | Certified Action Learning Coach
Tom is a brilliant learning specialist. Wouldn't hesitate to recommend him and will be working with him ongoing.
Tom is an outstanding and highly valued partner. Very professional work, always on time and on point. He has added so much value to our organization, it doesn't get any better than Tom.
Knowledgeable. Sharp. Patient. Tom is an excellent learning expert and performance consultant with great people skills. Crystal clear in communication and always delivering on the promise. I highly recommend Tom for your next learning or development challenge!
Tom digs deeper to understand the root causes, creates experiences rather than modules and does not only talk about agility, but truly lives it. A true professional and a real pleasure to work with.
Great experience. Very knowledgeable. Listens well. Easy to work with. Prompt. Excellent ideas. Would highly recommend.
Excellent experience with a pro who responded quickly to our ever evolving needs. Would highly recommend.
Custom-Fit Solutions that Drive Results
How can we help you avoid wasting your valuable time and resources by creating engaging learning experiences that drive real results?
Get in touch to schedule your free consultation now